Breeding

By creating our kennel from the beginning, we set the goal for ourselves so that future generations of French bulldogs from ELITA RODU are distinguished not only by excellent exteriors but also by outstanding ancestors and first foremost by excellent health. As our dogs' and puppies' health is our priority, we carry out all the necessary tests to exclude eye, heart and joint disorders. During breeding activities we give priority to creating our own line. To date, we have taken care of 3 generations born in our kennel. We are doing our best to make the next generations as close to health and breeding pattern perfection as it is possible. Striving for constant improvement of our breed lines, in 2016 we decided to import the future sire, expected to be a father to most of the future litters, from superior, successful Russian kennel.
In our opinion, breeding is not only about conformation shows and dogs' reproduction, but mainly about popularisation of knowledge on the breed, as well as advise provision and sharing our knowledge, and experience. We attend meetings organised to enhance awareness in terms of purebred dogs. Our kennel participates i.a. in ANIMAL SHOW taking place in Kraków.
We also participate in educational meetings for youth. We have a great pleasure to meet young people from kennel classes of the Pallottines'Queen of the Apostles Gymnasium in Kraków, what give us a unique opportunity to share our experience and knowledge on French Bulldogs.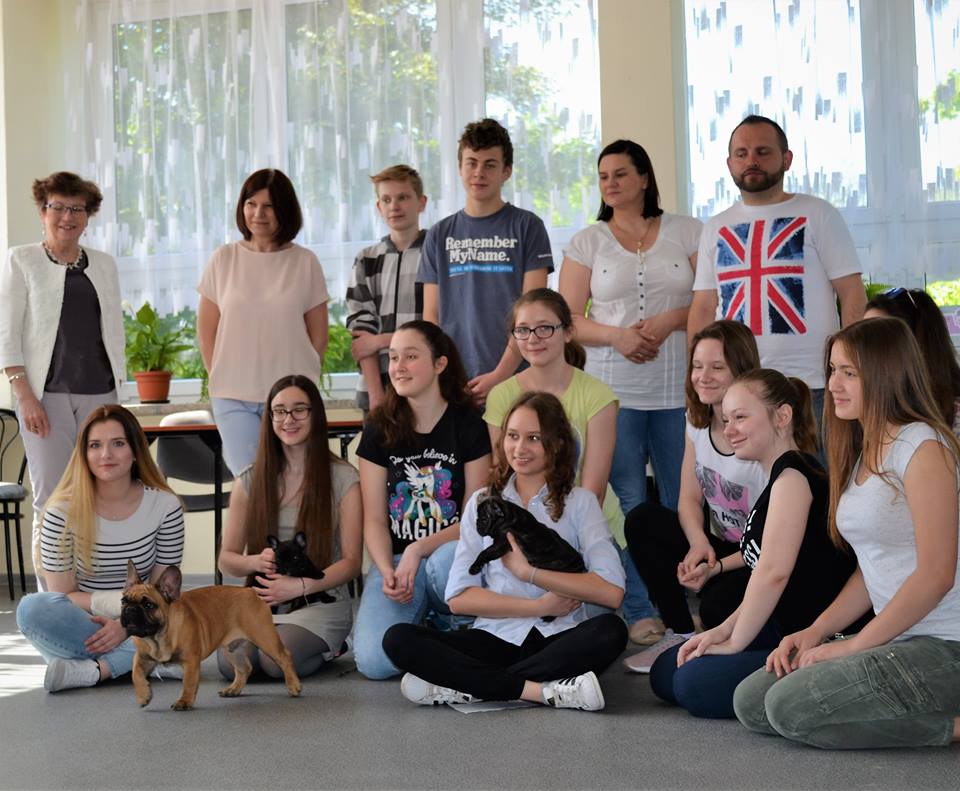 Since the very beginning, the ELITA RODU kennel is an active member of The Polish Kennel Club - ZKwP, which, as an only polish organisation, is a member of Fédération Cynologique Internationale – FCI. It gives you a guarantee that our dogs are pure breed French Bulldogs, compatible with breed standards (no 101).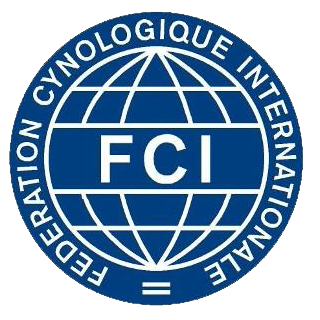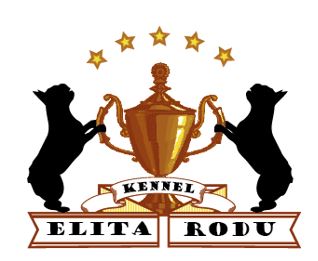 Why ZKwP? Why FCI? Those are the only associations that ensure generational continuity of the breed. The dogs being subjects to FCI norms have to participate in dog shows, be assessed by at least two different judges during the three conformation shows, with at least one at international level. Only dogs with 3 "excellent" marks and bitches with 3 "very good" or above marks can be approved for breeding. Thanks to that your future puppy is guaranteed to be 100% French Bulldog, that you will fall in love with from the first sight. You can be sure that when it grows, it will meet the appearance and nature breed standards.
Breeders affiliated in The Polish Kennel Club - ZKwP have to obey the rules concerning the number of litters. The female cannot have more than one litter per year and cannot give birth longer than for 8 years. The puppies born in kennel belonging to The Polish Kennel Club - ZKwP are always examined by a special breeding committee, which decides if particular puppy is healthy, have proper breed coat. It also checks a general condition of the female after feeding. That is why only by choosing a dog from a kennel belonging to The Polish Kennel Club -ZKwP or Fédération Cynologique Internationale - FCI you can be sure you will get the dog of your dreams. :)